In 2011, PACT began its journey as a voice for companion animals in need of rescue and fostering. PACT is committed to educating, assisting, and engaging the public, shelters and rescue organization for the well-being of both companion animals and their owners. PACT thrives under the diverse backgrounds, invaluable direction and goal-oriented vision of its Board of Directors, Advisors, and Employees.
Betsy Kilkenny
Executive Director
As a life-long animal advocate and the wife of an Army Veteran, Betsy is delighted to serve as the Executive Director for PACT. A graduate of Dickinson College and the Villanova MPA program, Betsy will work to further expand the reach of PACT to enhance visibility and to secure greater funding necessary to care for thousands of pets needing foster homes.  Throughout her nonprofit career, Betsy has helped organizations to use their limited time and resources effectively, in order to cultivate valuable relationships with individual supporters, corporations, foundations, and the media. Aside from her work, Betsy enjoys traveling with her husband and two daughters, and playing with their newest furry friend, Sylvie. Can be reached at betsy@pactforanimals.org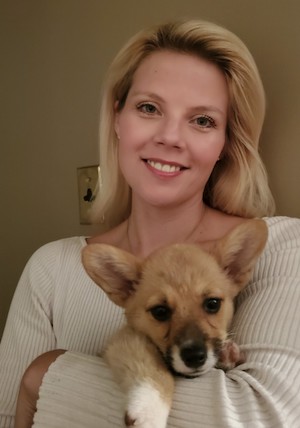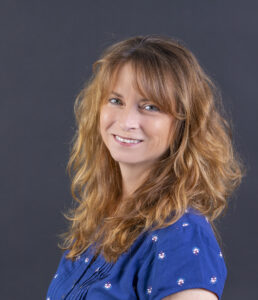 Sue Miller
Director of Operations
Susan comes to PACT from a diverse educational and work background. Sue has a Masters in Nonprofit Management, and years of experience working in the nonprofit field. At PACT Sue over sees daily operations to ensure all operations are running smoothly. Sue has volunteered with different rescues throughout her life and loves taking care of bottle baby kittens.
Can be reached at sue@pactforanimals.org
Buzz Miller
Buzz Miller is the founder and President of PACT as well as Chairman of the Board. After 35 years of being a highly regarded lawyer and venture capitalist, Buzz walked away from his successful career and decided to focus on making a difference in the lives of humans and companion animals. Since then, he has devoted himself pro-bono to advancing the human-companion animal bond. In 2011, Buzz founded PACT for Animals to help animals in need while involving the community. Buzz provides pro bono services to many animal welfare organizations and is a constant pro bono lecturer and writer on animal law, and Pit Bull issues.
Judi Goldstein
Judi Goldstein is the Board Secretary. She attended Temple University and the Wharton School Real Estate Department at the University of Pennsylvania. She is President and co-owner of Metropolitan Management Corporation, located in Narberth, PA. She has been in animal welfare for decades and has been an active volunteer at PACT for Animals since its inception.
Ellen Thompson
Ellen Thompson is the Board Treasurer. She is an entrepreneur and digital marketing expert who has conceptualized, grown, and managed three successful companies that have made the Philadelphia 100 list of fastest growing companies a total of 14 times and the Philadelphia Business Journal's list of Best Places to Work a total of 4 times. Ellen has a B. S. in Economics from the Wharton School of the University of Pennsylvania. In addition to being on the Board of PACT, she has served on the Board of Governors of Gratz College. In her spare time, she likes to play tennis and figure skate, and is proud to be Jackson's Mom and Aunt to 4 nieces, 10 nephews, and one very cute and very spoiled mutt named Georgie.
Major General John L. Gronski
Major General John L. Gronski is assisting PACT with its Military Foster Program. General Gronski received a Bachelor of Science from the University of Scranton in 1978, a Master of Science from the US Army War College in 2001 and a Master of Business Administration from Penn State in 2003.
General Gronski is Assistant Adjutant General – Army, Pennsylvania National Guard and also serves as Joint Staff/Commander, Pennsylvania National Guard. He is a graduate of numerous military schools and has received many awards and decorations, including the Bronze Star Medal.
General Gronski commanded infantry units at the company, battalion and brigade level. He was deployed to Europe as Commander of Task Force Keystone and also served as the Commander, 2nd Brigade Forward, 28th Infantry Division, Ramadi, Iraq.
Sabina Louise Pierce
Sabina Louise Pierce is a renowned, international photographer. Her breathtaking and inspiring photos have appeared in Newsweek, Time, Vanity Fair, Sports Illustrated, People, Smithsonian, The New York Times, Wall Street Journal, New York Daily News, The Philadelphia Inquirer, Bloodhorse, Philadelphia Daily News, Los Angeles Times, Washington Post, San Francisco Examiner, Germany's Glick, Australia's Good Weekend Magazine, the ESPN network, NBC Sports and many more.
Pierce was the exclusive photographer for the injured 2006 Kentucky Derby winner, Barbaro, as he was recuperating at The University of Pennsylvania's New Bolton Center. One of her Barbaro photographs was picked up by Time as "One of the Best Photographs of 2006." Pierce traveled the country photographing famous chefs with their dogs for the 2011 book The Culinary Canine.
Help us save the lives of companion animals and the hearts of their owners by becoming a  foster family, volunteering in another way, or donating to help us achieve our goal!